Positively Impacting People's Lives in Times of Crises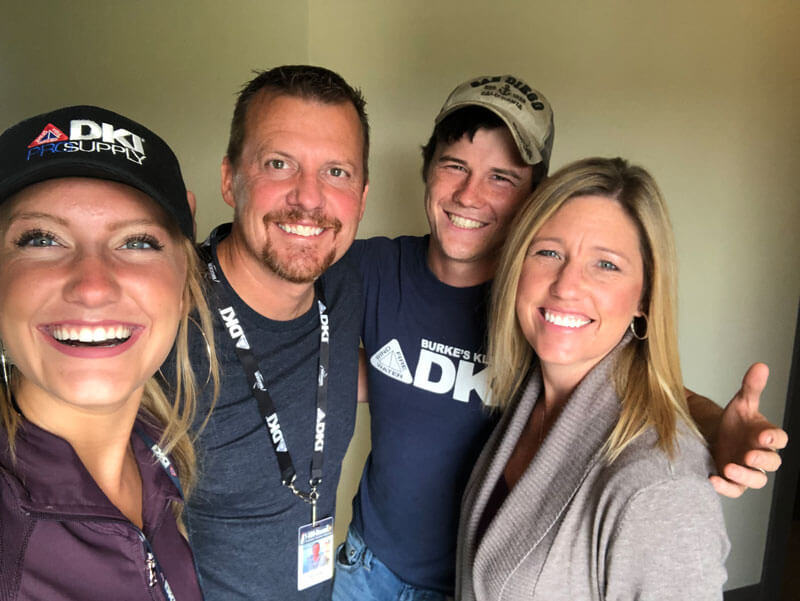 At Burke's Restoration, our history goes back many years and we are proud to be the number one restoration company in the Spokane and Coeur d'Alene areas.

Our owner, Gerry Burke grew up in the disaster restoration business. Gerry's father would take him on carpet cleaning jobs when he was a little boy, and at nine years old, Gerry went to his first flooded house to assist his father with clean up. There he was exposed to the passion his father had for restoring homes, and this led to Gerry's inspiration to move forward and start a career in disaster restoration himself.

As a teenager, Gerry was sent to restoration training, and at 22, he bought his own franchise in Pullman, Washington (and also got married that same week!). As owner/operator for 5 years, Gerry worked hard to build a reputation in the restoration world around the area, but always knew he wanted to own a company in the Spokane and Coeur d'Alene areas.

Cut to nine years later, Gerry was working as an estimator with DKI in Boise when he and his family moved back to North Idaho. Here he was finally able to start his lifelong goal and began Burke's Disaster Restoration.

In 2012, Gerry purchased Rudy Klein's business and renamed the company Burke's Klein's DKI.

Today, Gerry is now operating Burke's Restoration, and lives by the mission: "to positively impact people's lives in times of crises".

By using cutting edge technology and investing in training for all employees, Gerry is able to live up to his mission each and every day.

If you have suffered any type of property damage of any size, please call us today.