Winter Water Damage Repair & Restoration Services in Northern Idaho and Spokane, WA
Winter's cold temperatures can cause major water damage to your home when pipes freeze and burst. Frozen pipes are a common occurence in many of our area's homes. A reputable water damage restoration company like Burke's can work side-by-side with a plumber to repair the pipe and cleanup the water damage.

At Burke's Restoration our Water Damage restoration team is here for all the issues – including the emergencies that pop up with no warning. We consistently stay up-to-date with the latest technology and cutting-edge equipment, making our restoration service and quality the best in the Spokane area.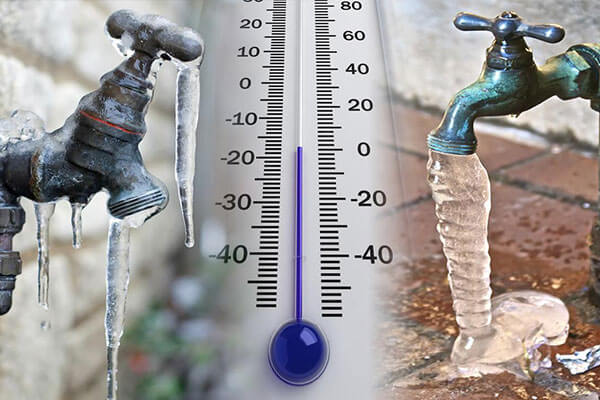 What to Expect with Our Frozen and Burst Pipes Services
As soon as water is turned off, both the plumbing repairs and the water damage restoration can begin. We work in tandem with local plumbers to take care of the mess caused by frozen and burst pipes.
Once any standing water is extracted, we use state-of-the-art moisture meters to determine how far the water spread behind walls, under floors and across ceilings. We then set up powerful dehumidifiers to strategically begin drying any affected structures. The water damage mitigation ends with careful reconstruction and rebuild of any materials that needed to be removed to thoroughly dry the area and prevent mold growth.